How to start with Digital Media Playlist Solution
If you are more interested in the Energy Saving Solutions click on the button below to start
_
With GreeenmediaHD you can create your Playlist in minutes and start showing your media content in many terminals very quickly.
The first thing to do is contact us. Once you have contacted with GreenmediaHD, you will be a member of our Cloud Server.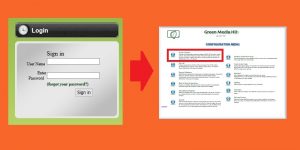 A user name and a password will be given to you, so you can log on our Web site and start using this amazing Playlist Design.
_
_
_
_
Now that you are logged in, you can start uploading your content.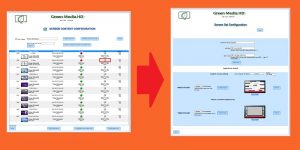 First, create your Screen Content or folder to save your content in the cloud. Give it a name for further references. Each folder could contain an image, a video, a web page, and a streaming video. You can create multiples folders, try to give a proper name to make it easy identify when configuring your Playlist. Upload all your content in all the created folders.
_
_
_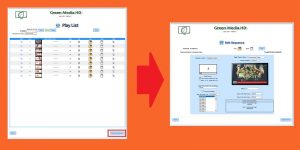 Second, If you have some or all of your content uploaded you can start configuring your Playlist. The Playlist consists of a list of sequences (screens) that will be shown on a TV display for a period of time. You can create, modify or insert a sequence.
Each sequence contains different Screen Contents (or folders) that we have already created as mentioned previously, and these contents are shown in different zones of the screen depending on the template selected for that sequence. Each template splits the screen in multiple zones, up to 5 zones are available. Several blocks of repeated sequences can be defined once and inserted in various Playlist as many times as needed.
_
The sequences will be rotated in the TV screen connected to the TV Box in the order of the list, so when we reach the last sequence, we start again for the first sequence.
Depending on the number of terminals you requested to GreenmediaHD, you could have one Playlist per terminal, the same Playlist for all the terminals, or a Playlist for a group of terminals. Additional Playlists can be created when you define Playlist events.
You can define also up to 6 messages that will appear in the ticker at the bottom of the screens where ticker tape was configured.
Some other features are available such as touch screen tags, touch screen events, calendar events, periodic events, energy savings layouts, computation of advertisement times, and many others.
For more information and a complete manual download GreenmediaHD Operations Manual
_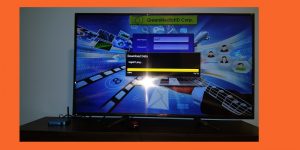 Finally, when the Playlists are created in the Cloud Server, you can run the GreenmediaHD app in the GreenmediaHD TV box connected by HDMI to a Monitor Display. Enter the Username, password and terminal number in the initial screen and you will see the download of all the Screen Content used in the Playlist for that particular terminal.
The download of the Screen Content is slower the first time because the TV Box is empty, but in the following downloads, only those Screen Content that was not previously downloaded or was modified will be downloaded, resulting in a faster download process. As the Screen Content is saved locally in the GreenmediaHD TV Box, if internet connection is lost, the Playlist continues with the content locally saved, so no interruption is observed.
The GreenmediaHD App can be set to autorun, allowing the App automatically runs when the GreenmediaHD is powered on.
That's all, you have now your designed Playlist being showed on your TV Screen.